With Cardiff having pushed its way into the top three busiest city shopping centres in the UK, fashion blogger and editor
Gwyneth Moore
tells Carys Cross why the spotlight is rightly on the city as an up-and-coming style capital.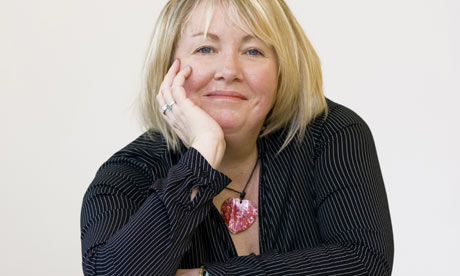 In a world where British fashion has become synonymous with London, a blind eye is often turned to the style stakes of its neighbours. Eager to give Cardiff a voice, digital and social media PR director Gwyneth Moore founded her blog, Cardiff Fashion, at the beginning of last year as a platform to showcase emerging Welsh talent.
"I hadn't really seen any local blogs covering fashion, even though there are loads of UK wide and international ones," she says. "Cardiff is a brilliant city and the recent developments have given the capital a great boost in confidence."
After studying fashion in Sydney, Gwyneth later moved back to her hometown of Porthcawl, where she now works from home. Since the blog was set-up just over a year ago, she says she's been overwhelmed by the positive response the blog has received.
"I get loads of emails from people who love the blog and we have followers from all over the world. Cardiff has a growing fashion scene and due to the web, it's becoming easier for smaller designers to get exposure on a global scale."
Alongside this, Gwyneth, 43, balances two jobs with two children, and so encourages contributions from her students at the University of Glamorgan, where she lectures in Fashion Design. Speaking about the talent she has witnessed as a lecturer, she hopes that graduates will play a part in producing a scene that can attract more attention and give rise to the first ever Cardiff Fashion Week.
This may be a not-so-distant reality, with the capital's growing interest owing itself to its warm and friendly nature and advancing facilities, she claims. Bigger-name high street stores like All Saints and Urban Outfitters have opened branches in the past year, resulting in edgier brands and more variety available within arm's reach, placing Cardiff higher on the list of shopping destinations.
In spite of this, Gwyneth raises her concerns that the increase in commercial competition has left the future of smaller boutiques in doubt, with Lunacy Boutique, previously located in the High Street Arcade, being forced to close earlier this year.
"The development around John Lewis and St David's 2 has had a positive impact on the city overall, but some of the old arcades are suffering as a result. It would be good to see both sides supported by the public."
To ensure Cardiff retains the diverse and charming character it's celebrated for, Gwyneth urges the community to buy from local boutiques when they can.
"If we all at least take a look and support them as much as we can, then hopefully we can support more original designers and keep the smaller boutiques open. Keeping the old and the new makes for an interesting city and a more vibrant fashion scene."
image via guardian cardiff